Happy True God's Day! Please enjoy the special reading below from True God's Day, 1988.
God's Day Morning Speech
Rev. Sun Myung Moon
January 1, 1988
Seoul, Korea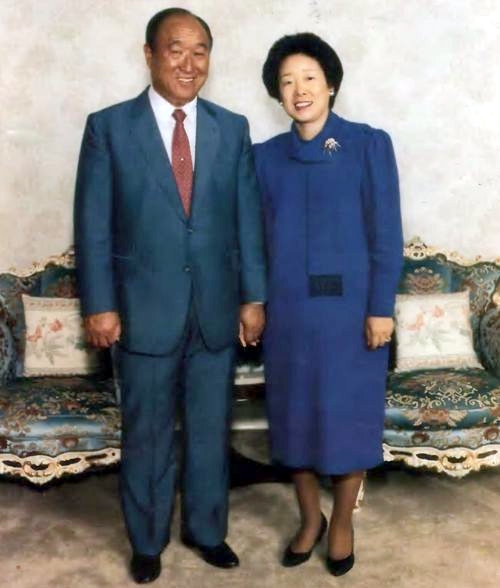 Father and Mother at the World Mission Center on Children's Day 1987
There are four major Holy Days in the Unification Church — Parents' Day, Children's Day, the Day of All Things, and God's Day. If it hadn't been for the fall, these days would never have existed. But because mankind lost the original standard, there needs to be a process for mankind to find that lost standard and substantiate it. First of all, there must be a Parents' Day, which signifies the appearance of the True Parents, the representatives of all mankind, on the earth. Secondly, a foundation is necessary for the True Children to become one with the parents. This is Children's Day. Based upon the unity of the parents and the children, there must be a Day of All Things.
The Kingdom of Heaven comes about only upon the basis of the parents, the children, and all things uniting into one, centered on the love of God. No single Holy Day alone can open the Kingdom of Heaven. The love of God can reach all men both on earth and in heaven only after absolute unity is realized among these three significant days. This is the very foundation that makes possible the restoration of the lawful standard by which mankind is entitled to heaven.
This content is restricted to Daily Inspiration site members. If you are an existing user, please log in. New users may register below.